About us
Working in a green environment
Going to work, where others go on holiday. The holiday region of Upper Swabia is very popular for its diverse countryside. Forests, fields, lakes and a broad horizon offer a versatile panorama of nature in green, blue, yellow and orange. Visitors from all over the world find restorative peace here. We live for movement – but differently! We take care of a good worklife balance. A long time ago we came to realize that our "Ländle" promotes concentration, efficiency and the well-being of our staff. We take advantage of the naturally given synergy between a green working space and the improvement in quality of life.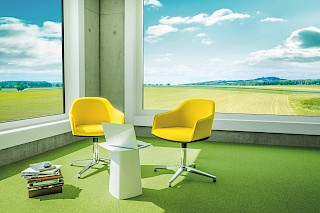 High-end technology in second generation
The company RECK Technik was founded by Anton Reck in 1957. Starting as an artisanal firm, he led the company to an enterprise with worldwide success. Since 2014, Christine Reck runs and develops the family-owned company in the second generation. In the field of motor-supported movement therapy Reck with its approved medical products is world-market leader and stands out with its expertise and innovative spirit. As a center of competence, the enterprise has established two locations and offers research, development and production all from a single source. Moreover, RECK pursues a responsible and resourceful growth strategy with the focus on high quality and power of innovation. On this basis, the company has been growing continuously ever since its foundation over 65 years ago.
Everything from a single source
As a mid-sized, family owned enterprise, independence has belonged to our business culture. We want to keep our autonomy both in economic questions and in product-related decisions.
Everything from a single source describes that we established departments for research, development, production, sales and marketing all at one single location, our headquarters in Upper Swabia. Due to our manufacturing expertise we can easily adapt our MOTOmed therapy devices to individual needs. We support our worldwide partners with efficient order processing and inhouse industry expertise in the follow-up of each order.
Almost 60 years after founding the company, we are proud to have cross-cultural teams. Different personalities contribute to a positive working atmosphere. A benevolent togetherness is important for us because after all, the working atmosphere affects the quality of each MOTOmed and our service. We are ready to address the challenge of combining the individuality of our employees, the diverse market requirements and tight quality standards.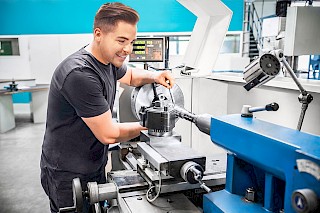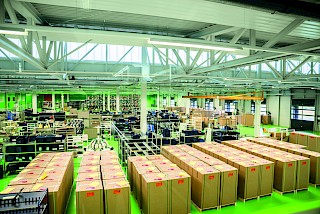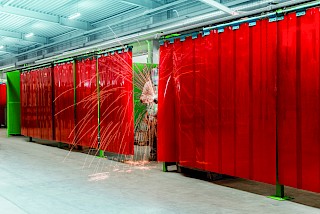 Quality has been our priority.
In regular intervals, independent institutes test and certify our working processes and MOTOmed models. We fulfill the standards of European Medical Devices Directive as well as of all legal and administrative requirements of German Medical Device Directive (MPG).
Upper swabia is our origin but the world is our home
All over the world people trust our MOTOmed products. This is our motivation. As a traditional family owned enterprise in Baden-Württemberg, we act worldwide. In Germany our field staff and more than 2000 medical supply stores enable personal contact on site. More than 135 trained importers from more than 128 countries constitute the connection points of our worldwide sales network, and the trend continues upwards. Our local presence ensures easy access to MOTOmed Movement Therapy as well as to our expertise. As a matter of fact, you can take us up on our brand promise "Made in Germany" and all quality standards that are related to this promise.
About us
Speeches
Werte. Weihen. Wir.
Stefanie Brüggemann; Pastoralreferentin Biberach & RECK Mitarbeiter
Ansprache Hubert Wickert
Ministerialdirektor im Ministerium für Wirtschaft, Arbeit und Wohnungsbau des Landes Baden-Württemberg
Ansprache Dr. Heiko Schmid
Landrat des Landkreises Biberach
Ansprache Otto Sälzle
Hauptgeschäftsführer der IHK Ulm
Ansprache Dietmar Holstein
Bürgermeister von Dürmentingen