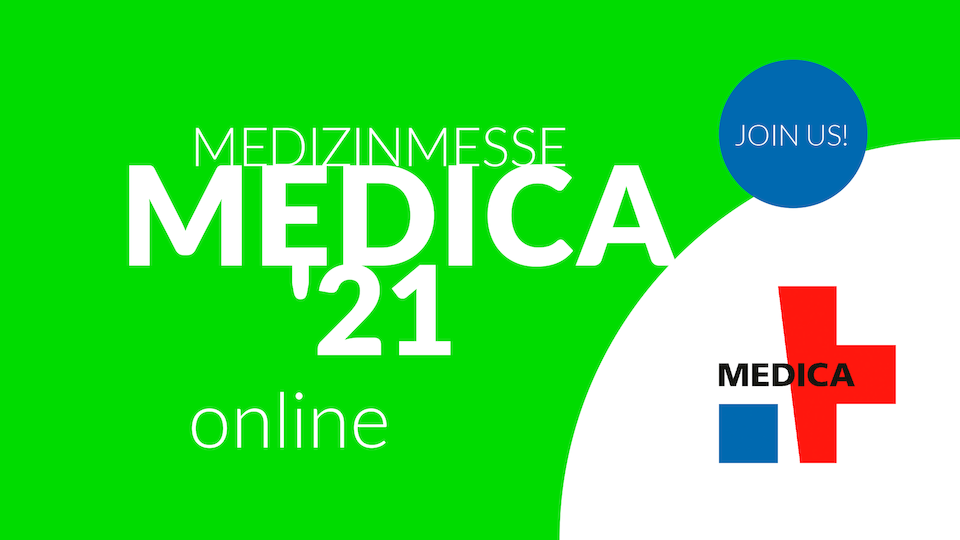 "MOTOmed does medical trade fair MEDICA 2021"
Taking place in Düsseldorf from 15 to 18 November 2021, the international medical trade fair MEDICA, which attracts 100,000 visitors every year, is the largest of its kind with over 5,000 exhibitors. This year, the world's leading trade fair for medical devices, electromedicine, laboratory technology, diagnostics, physiotherapy, orthopedic technology, and medical supplies is designed as a hybrid event. Accompanying the trade show, many forums and conferences will be held online.

MOTOmed participates with a digital trade fair presence. The medical movement therapy devices are used for neurological diseases such as Parkinson's, MS or after a stroke, as well as for rehabilitation in clinics, facilities and in the home. People with limited mobility can exercise while sitting in a wheelchair or from a chair to build up strength and muscle mass. When lying down, patients (e.g. in intensive care) use MOTOmed layson edition models from the nursing bed or therapy couch.
Interested parties from specialist trade, medical staff, hospital personnel and patients have the opportunity to experience the MOTOmed next generation models online at the digital trade fair stand at MEDICA.
Go back to the overview