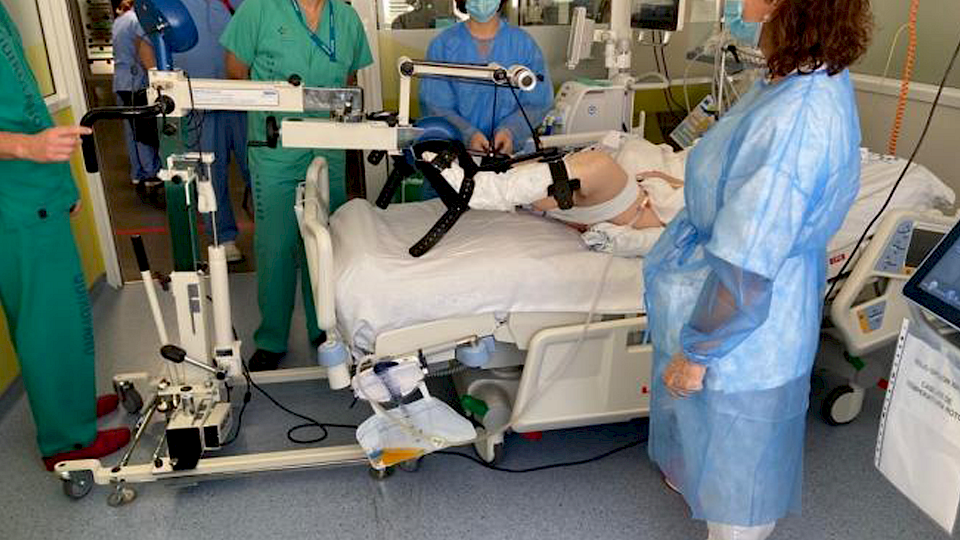 MOTOmed letto2 in use in Gran Canaria
The Department of Anesthesia, Resuscitation and Pain Management at the Dr. Negrín University Hospital in Las Palmas de Gran Canaria uses the MOTOmed letto2 for early mobilization of intensive care patients.
→ News portal of the Government of the Canary Islands
→ Twitter
→ News portal 20minutos.es
The MOTOmed layson edition and MOTOmed letto2 models - the movement therapy devices for training in supine position - stimulate the blood circulation and metabolism of those training, while preventing muscle breakdown (atrophy) and joint stiffness (contracture).
This can optimize time management during early mobilization (e.g., in intensive care units) and significantly reduce the time spent lying down.
What does your everyday work with MOTOmed look like?
We are looking forward to your pictures, films and messages!
(Fig.: MOTOmed letto2, University Hospital Dr. Negrin in Las Palmas de Gran Canaria, Spain)
Go back to the overview