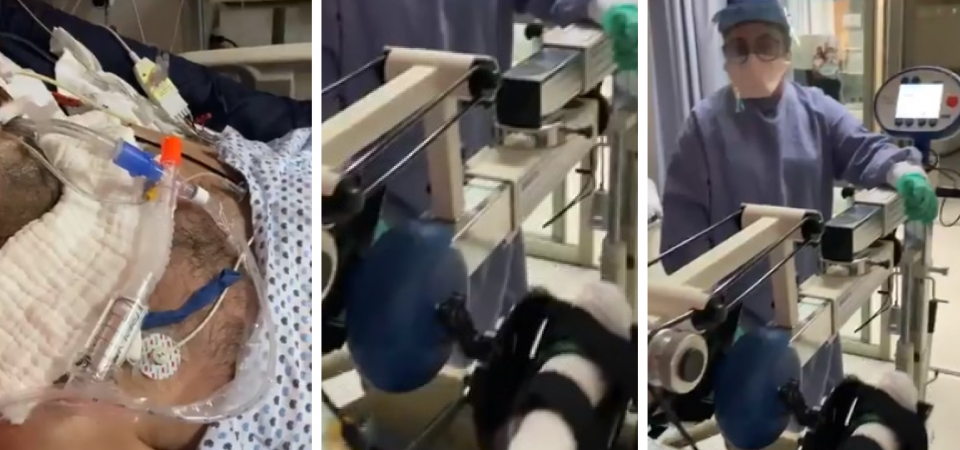 The future is today! – ¡El futuro es hoy!
Robert Alexander Jones Baro, a physical therapist in the intensive care unit of the Autonomous University of Querétaro in Mexico, uses evidence-based MOTOmed Movement Therapy and targeted inspiratory muscle training (IMT) to help critically ill people in intensive care units: "There is no better combination than assisted and controlled aerobic training combined with inspiratory muscle training to achieve successful weaning."
Improving recovery of critically ill people in critical care with IMT and MOTOmed.
Inspiratory muscle training (IMT) and MOTOmed not only improve inspiratory muscle strength, but also quality of life for patients recently weaned from mechanical ventilation lasting seven days or longer. 
Respiratory muscle weakness is common in critically ill patients and is a known consequence of prolonged artificial ventilation. Weaning from mechanical ventilation can vary widely depending on the patient's condition and concomitant illnesses. Particularly in the case of artificial ventilation over a prolonged period, weaning from the respirator is a major challenge, as the muscles that enable us to breathe have regressed in the meantime.
(Fig.: MOTOmed letto2, Autonomous University of Querétaro - Faculty of Nursing, Mexico; post on Twitter).
Go back to the overview